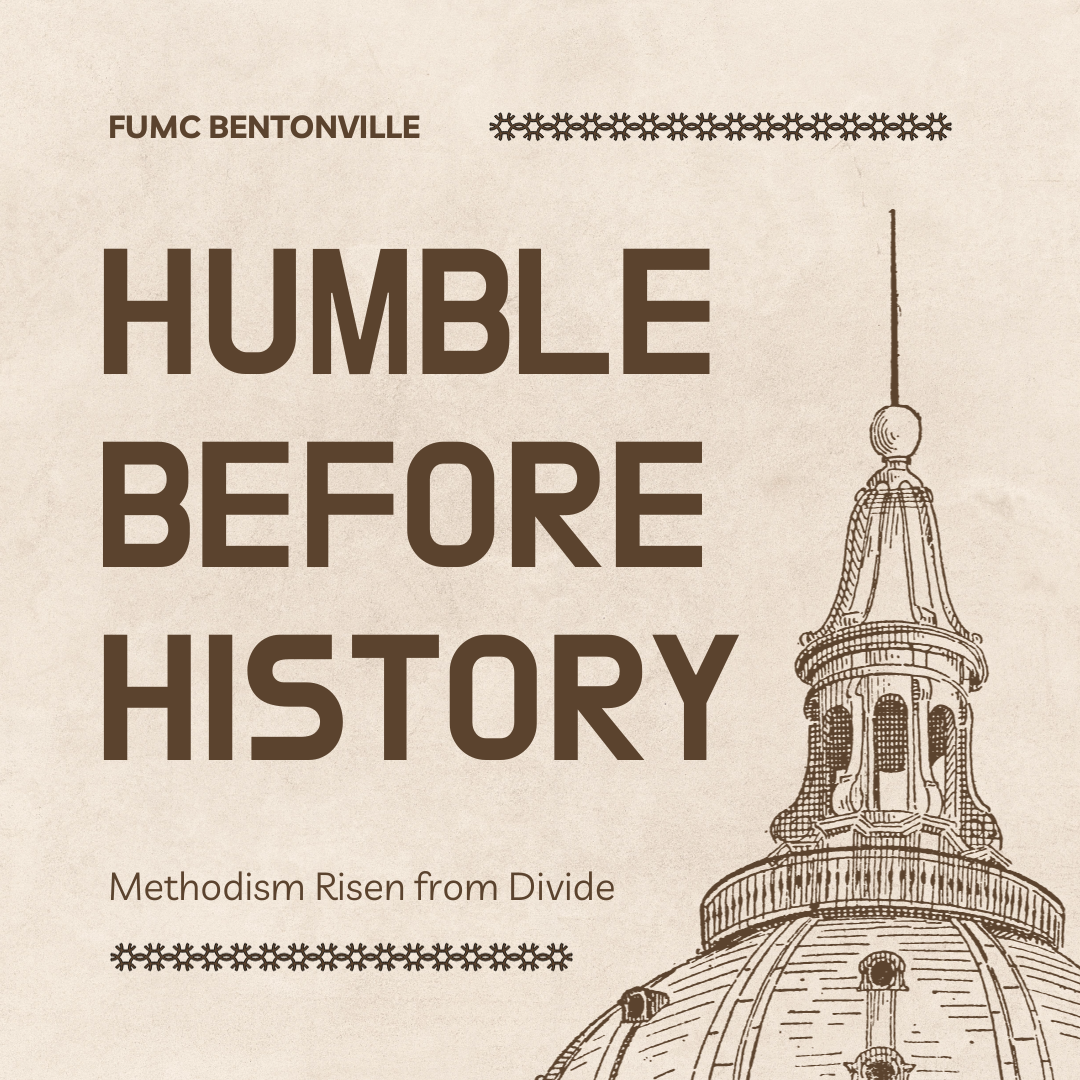 Sunday, October 29
Rev. Dr. Michelle Morris
Scripture: Ezra 10:1-5
Founding a church on divorce? Not exactly what you would expect, and probably, just like in Ezra when the Temple is built amidst a command for divorce. But even in our brokenness, God creates redemption and finds ways of expanding the family of God anyway.
---
dates at a glance
Sunday, October 29 - Trunk or Treat
Saturday, November 4 - Fall Landscape Cleanup
Sunday, November 5 - Dinner and Movie Discussion Killers of the Flower Moon
Sunday, November 12 - Second Street Thanksgiving Bags Due
---
Urgent announcements
Sager Brown February 2024 Mission Trip Registration
Save the Date: February 4th-9th, 2024
Join us on a mission trip to the UMCOR Sager Brown facility in Baldwin, Louisiana. During the week of February 4-9, 2024, volunteers will assist with cleaning, organizing disaster relief supplies, light construction projects, and community outreach in the area.
This is a working mission trip, but also an opportunity for spiritual reflection and devotion.
Trip Details:
Sign-up Deadline: October 31, 2023
Cost: $330 per person (includes lodging and meals)
Transportation not included, but we'll coordinate as a group
Non-refundable payment due at registration
Informational Meeting: Learn more at a short info meeting on October 15 after the 9 a.m. service in the coffee area or after the 11 a.m. service in Hines Hall.
Trip Contacts: Kathy Dunn, Dan Dunn, Brad Anderson, Connie Anderson, Johnna Kosnoff
Click here to register and pay.
---
Family Ministries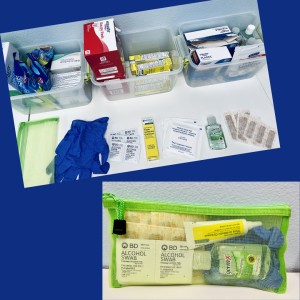 Children's Ministries Monthly Mission
Once a month our children's Sunday School hour becomes a mission opportunity. On November 5, our children will be packing First Aid kits. These kits will go to our Second St. Pantry friends, as well as Havenwood families. Ms. Allison's goal is to make 100 kits that morning, and still need quite a few supplies to make our goal.
DONATIONS STILL NEEDED:
1. 400 alcohol swap packets
2. 89 travel hand sanitizer
3. 544 Band-Aids, all sizes
4. 171 latex gloves
5. 252 gauze pad packets
---
announcements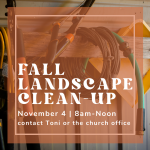 Fall Landscape Cleanup
Our lawn and landscaping is maintained entirely by volunteers. It is time to finish some projects and prepare for winter. We have a work day Saturday, November 4 from 8am until noon. Projects include completing the work on the front of the sanctuary, removing or trimming some shrubs, weeding beds and clearing leaves. If you can help that day (or beforehand) please contact Toni or call the church office at 479.273.2712.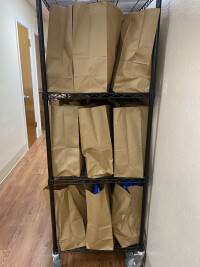 Don't Forget Thanksgiving Bags!

If you haven't already picked up a bag or two to fill for Second Street Pantry families to have a great Thanksgiving, get one the next time you are at church. Fill it with requested food and bless a family for the holidays! The bags will be due back to the church on Sunday, November 12.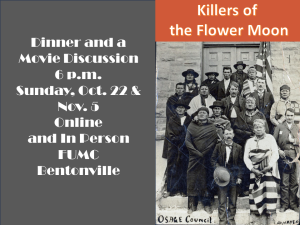 Second Dinner and a Movie Discussion
Even if you didn't come to the first conversation (or haven't seen the movie or read the book), come to the second conversation about Killers of the Flower Moon on Sunday, November 5 at 6 p.m. in the Gathering Room. If you haven't registered, though, please do so we can count you for food. Click here to register.
---
in case you missed someting...
---
Copyright © 2020 First United Methodist Church Bentonville

Our mailing address is:
201 NW 2nd Street, Bentonville AR 72712