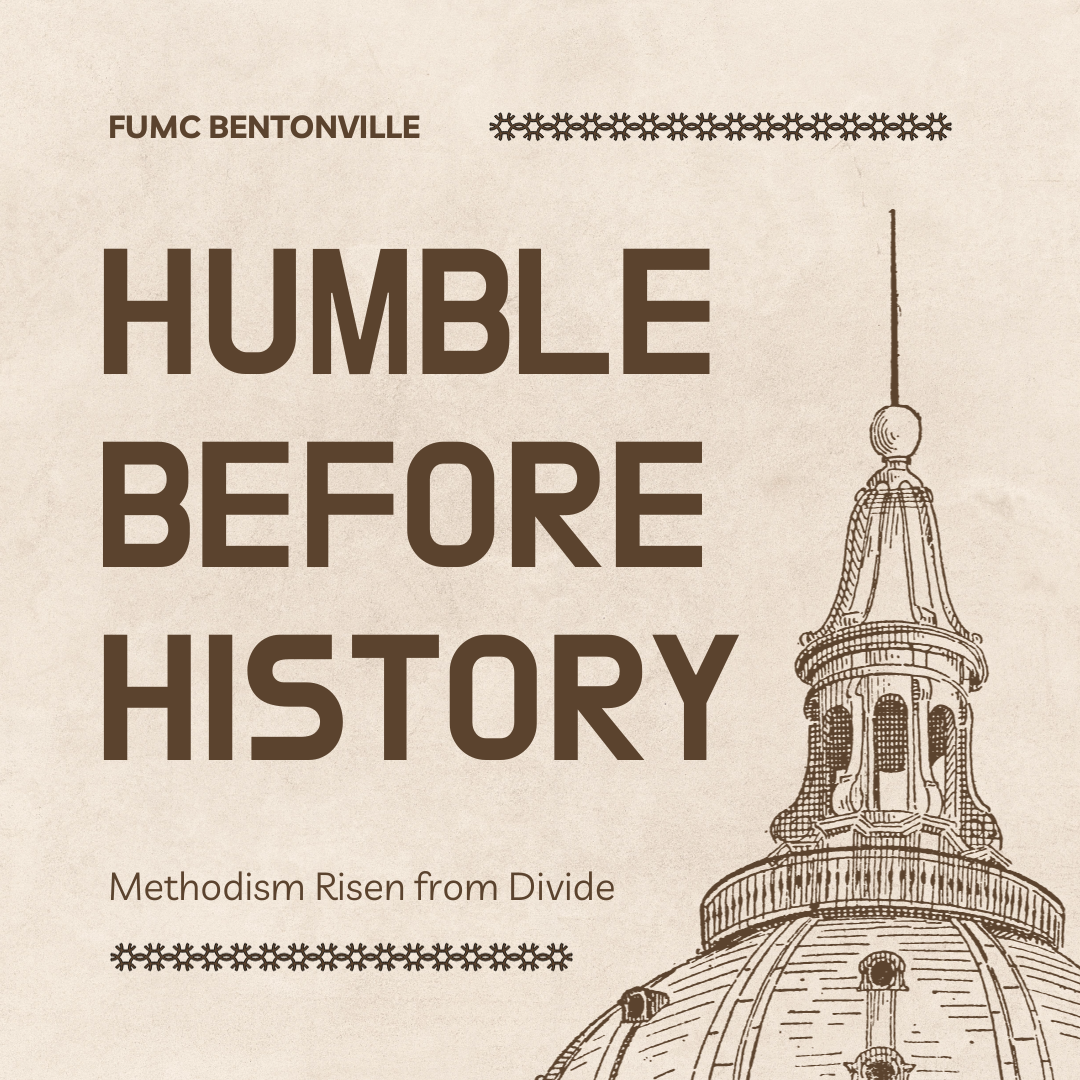 Sunday, November 12
Rev. Dr. Michelle Morris
A Divided and Reunited History

Acts 15:36-16:5; 2 Timothy 4:9-11
We will look at the division between Paul and Barnabas over Mark to see not only how God continued to work in that division but also how, ultimately they were reunited. We will see the same in our own Methodist history and look for reunification on the other side of this current division.
---
DATES AT A GLANCE
Sunday, November 12 - Second Street Thanksgiving Bags Due
Sunday, November 12 - Beer & Hymns | Gone Country
---
Walmart's Season of Giving at Max 3 Million

Thank you to all those who gave through Walmart's season of giving. The $3 Million match has been met. If you missed the chance to give, continue to check and see if they expand the amount, or watch for additional options next year!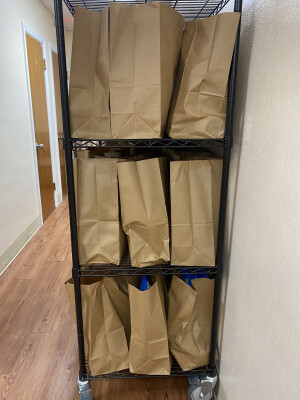 Last Call for Thanksgiving Bags!
Second Street Pantry Thanksgiving bags are due back this Sunday, November 12. Forget to pick up a bag? Here is the list of needed items - bring them in your own bag:
Canned:
2 cans green beans
2 cans corn
2 cans fruit
2 cans sweet potatoes
1 can frosting

Packages/boxes:
2 envelopes of gravy mix
1 cake mix
2 boxes stuffing mix
2 packages jello (same flavor)
---
FAMILY MINISTRIES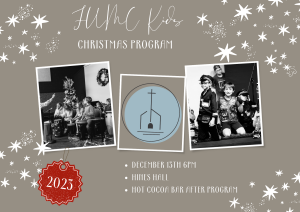 Children's Christmas Program Rehearsals
We would love to have your child join our Christmas in Bentonville preparations. We will present this program to the church on Wednesday evening, December 13. There are a variety of ways to participate: speaking roles, backstage management, singing, and acting.
We meet Wednesdays from 6-7 pm!
For more information contact Allision at
---
Community Events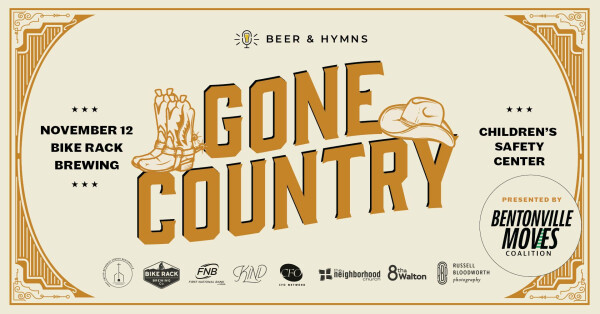 Beer & Hymns | Gone Country

YEE HAW! Strap on your boots and grab your 10-gallon hat: Beer & Hymns has GONE COUNTRY. Join us at Bike Rack Brewing Co. on Sunday, November 12 from 5-7 pm to sing all the hits and support our November charity, Children's Safety Center.
The Children's Safety Center empowers children to overcome abuse and begin to trust, hope, and heal. It is the first child advocacy center in our area and was created to help prevent further trauma these children might endure during the complex process of investigation, prosecution, and treatments.
Ways to Donate
• In person at our events
• Give online at beerandhymns.com
• Venmo to @BeerAndHymnsCharity
Laugh at the Darkness!
---
announcements
Join Chancel Choir for Christmas Music
Please consider joining the Chancel Choir for our Christmas special music preparation this year. We will be singing many fun and meaningful holiday songs. The Chancel Choir rehearses from 6:30 – 7:30p every Wednesday evening in the FUMC sanctuary. No audition is required, just a willingness to make a joyful noise to the Lord! For more information contact Rev. Dr. Ray Wheeler at or call 513-305-1571. Come sing with us and celebrate the season!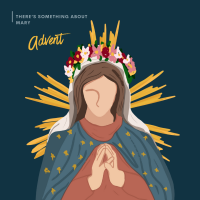 Advent: There's Something About Mary
For this Advent Season, which begins Sunday, December 3, we will be centering on Mary, the mother of Jesus. We will not have a churchwide Advent study, but if you are interested in learning more about her and following along, Pastor Michelle recommends Not a Silent Night by Adam Hamilton. You can also view accompanying videos by signing up for Amplify. Here are the instructions:
1. Go to https://my.amplifymedia.com/amplify
2. Go to the Person Icon at the top right hand corner of the screen
3. Enter our Access Code: XCRDTN
4. Create your account - one account per household
Bible Study Break
Pastor Michelle's Wednesday night Bible study will be taking November 15 and 22 off, and will resume on November 29.
---
in case you missed someting...
---
Copyright © 2020 First United Methodist Church Bentonville

Our mailing address is:
201 NW 2nd Street, Bentonville AR 72712