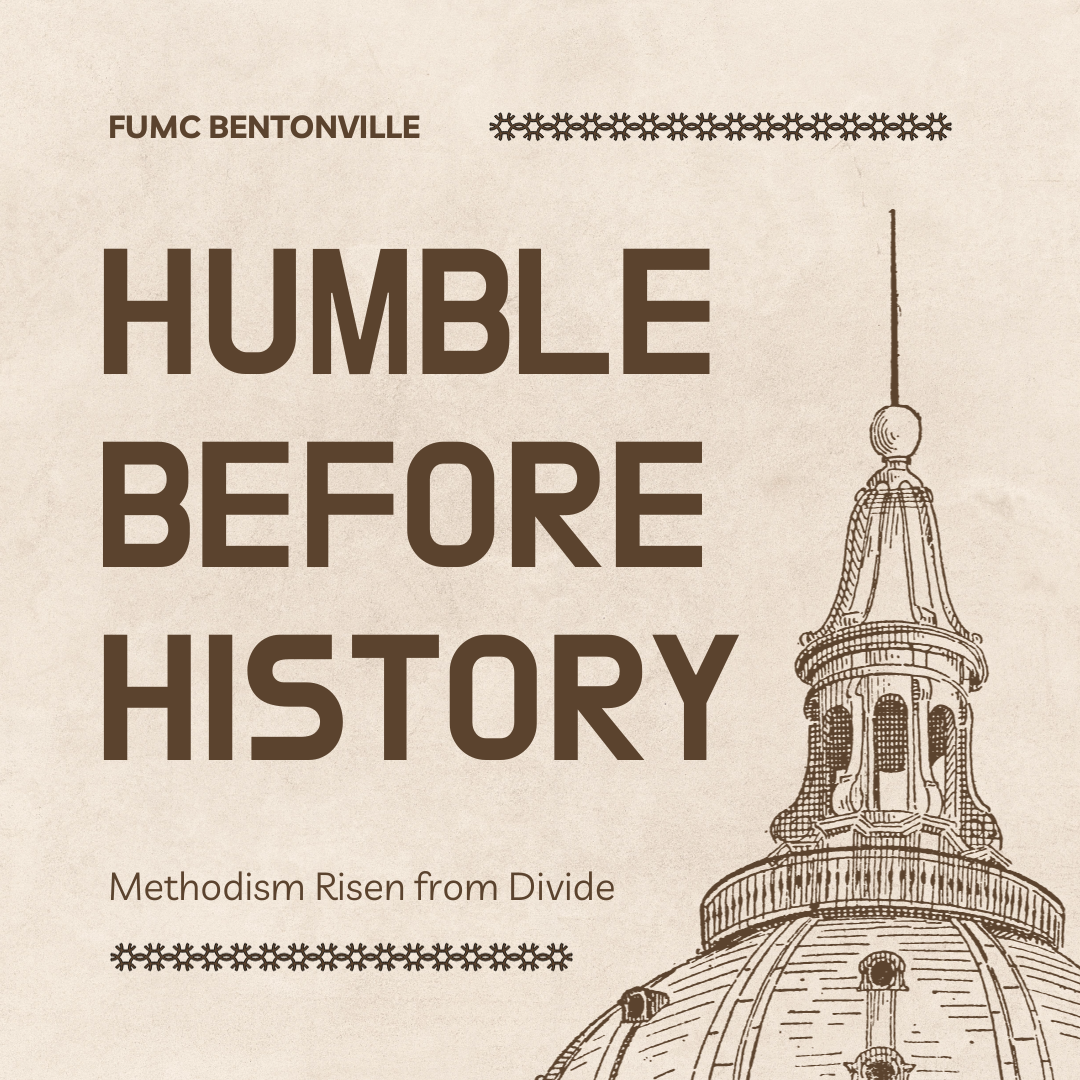 Sunday, November 19
Rev. Dr. Ray Wheeler
Giving Thanks in the Hard Times

Luke 12: 22-34
Thanking God and being grateful when you are struggling is not always easy, but being thankful during the rough places can open your eyes to the God of suffering who is walking alongside you. Christ promised to be with us "till the end of the age". While it is challenging to be thankful during times of heartache and suffering, these can be times when the love of God appears most powerful in our lives. Praise God for grace and strength in times of trouble.
---
DATES AT A GLANCE
State of the Church Q and A | November 26 at 10am in Hines Hall
Advent Services Begin | Sunday, December 3
---
urgent announcements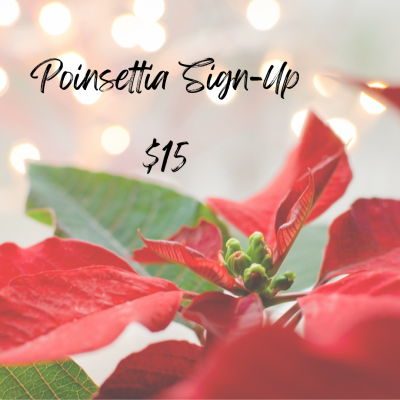 Holiday Poinsettias

Our worship spaces will be decorated with poinsettias during the holiday season again this year. If you would like to purchase one in honor or memory of a loved one,
click here
.
---
FAMILY MINISTRIES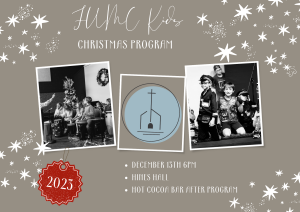 Children's Christmas Program Rehearsals
We would love to have your child join our Christmas in Bentonville preparations. We will present this program to the church on Wednesday evening, December 13. There are a variety of ways to participate: speaking roles, backstage management, singing, and acting.
We meet Wednesdays from 6-7 pm!
For more information contact Allision at
---
announcements
State of the Church Address and Meeting

On Sunday, November 26, Pastor Ray will preach the "State of the Church Address" in worship. The sermon will primarily focus on how our local church is doing, with just a few remarks about the denomination. During the Sunday school hour, Pastor Ray and Toni Hinrichs will be available in Hines Hall to answer any questions you may have. We think you will be as grateful as we are for this incredible congregation!
Winter Clothes Drive for Mary Mae Jones Elementary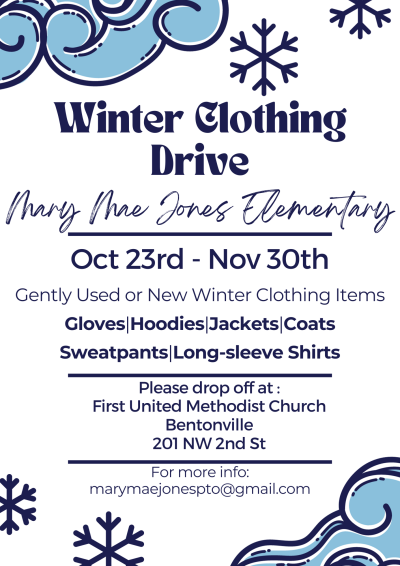 Join Chancel Choir for Christmas Music
Please consider joining the Chancel Choir for our Christmas special music preparation this year. We will be singing many fun and meaningful holiday songs. The Chancel Choir rehearses from 6:30 – 7:30p every Wednesday evening in the sanctuary. No audition is required, just a willingness to make a joyful noise to the Lord! For more information contact Pastor Ray at or call 513-305-1571. Come sing with us and celebrate the season!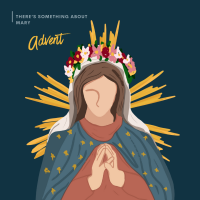 Advent: There's Something About Mary
For this Advent Season, which begins Sunday, December 3, we will be centering on Mary, the mother of Jesus. We will not have a churchwide Advent study, but if you are interested in learning more about her and following along, Pastor Michelle recommends Not a Silent Night by Adam Hamilton. You can also view accompanying videos by signing up for Amplify. Here are the instructions:
1. Go to https://my.amplifymedia.com/amplify
2. Go to the Person Icon at the top right hand corner of the screen
3. Enter our Access Code: XCRDTN
4. Create your account - one account per household
Bible Study Break
Pastor Michelle's Wednesday night Bible study will be taking November 15 and 22 off, and will resume on November 29.
Church Closed for Thanksgiving Holiday
There will be no Wednesday night programming for children or adults on Wednesday, November 22nd.

Additionally, the church will be closed Thursday, November 23 and
Friday, November 24 for the Thanksgiving Holiday.
---
Follow us Here
---
Copyright © 2020 First United Methodist Church Bentonville

Our mailing address is:
201 NW 2nd Street, Bentonville AR 72712