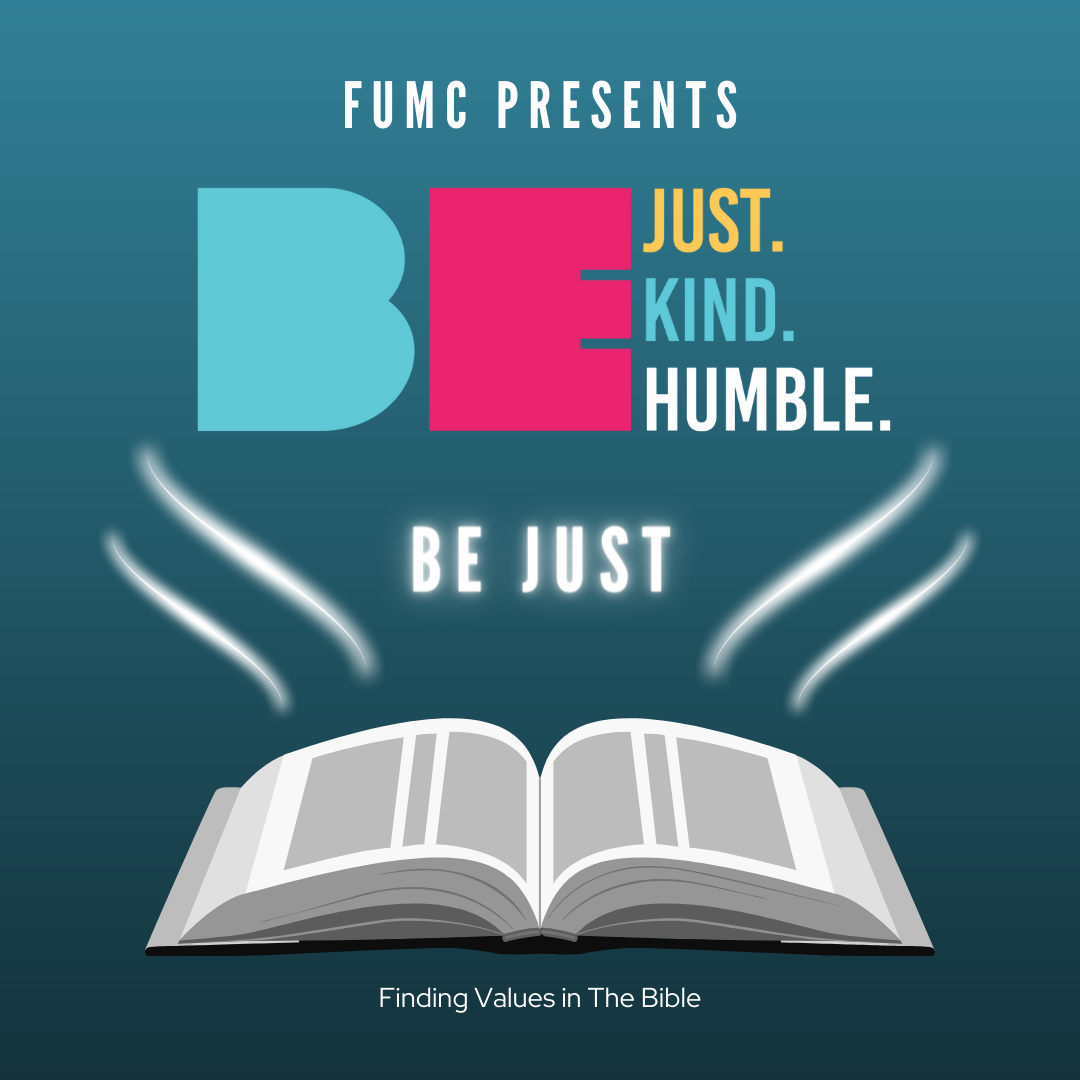 Sunday, August 20
Let justice roll down like water… we look at the prophetic challenge to participate in God's justice, and how that may be more true worship than all the ritual accoutrements.

---
dates at a glance

August 19 - Farmers Market Cooking Challenge
August 27 - In the Know Parent Meeting
August 27 - In the Know Parent + Student Meeting
September 10 - 1st Fall Grief Support Group Meeting

---
Urgent announcements

Lawn Mower Needed

We have been blessed with volunteers willing to mow our green space, saving the church thousands of dollars. We need to provide a riding lawnmower for our volunteers. If anyone has a riding lawnmower they are willing to donate to the church, please contact Toni at or call the church office.
Check Out Our Year End Report

Celebrate our Year of Jubilee by checking out our Year End Report. We ended right on plan financially, and have set a 2023-24 budget that grows toward our Beyond Us 2030 goal. Read the report at this link: urlis.net/yer
dates at a glance
In The Know Parent Meeting

Parents with children ages 0 through 6th grade can join Ms. Allison in Hines Hall during Sunday School hour (10-10:45am) to find out what we have planned this year for your children, as well as give input on the programs.

In the Know Youth + Parent Meeting

Join us for an informational pizza lunch meeting on Sunday, August 27 from 12-1:30pm. We'll talk about what you and your 7-12th grade student can expect for the 2023-2024 school year by detailing weekly programming and getting special events on your calendar! Click here to sign up!
Community Events

Fall Grief Support Group

Pastor Michelle will be leading a Fall Grief Support Group on Sundays at 4:30 p.m. for 7 weeks starting September 10 for about an hour each week. If you are interested in attending, please complete the form here: https://fumcbentonville.shelbynextchms.com/external/form/f6c22b2b-9d3a-46c2-b240-545928df8435

Top Golf

Pastor Michelle will offer community office hours at Top Golf, every Monday in August from noon to 2 p.m. and every Thursday in September from 11:30 a.m. to 1:30 p.m.

Drop in and find her, or watch Facebook that day for the bay number.
Announcements
Be Just, Be Kind, Be Humble

This sermon series will complete the process of reading the Bible together, and tie in with our Be Just, Be Kind, and Be Humble emphasis. Micah 6:8 will frame the series, and each week we will focus on one of those aspects.
School Volunteer Sign Ups

Our local schools are a shining part of our community. Like all schools, though, they are facing various difficulties these days. Pastor Michelle is challenging all of us to do at least one thing to support our local schools. Click here to see ways you can help:

https://fumcbentonville.shelbynextchms.com/external/form/614b6b10-6292-408b-b106-bf03051d6d4d
Showing Love Through Hospitality
Do you love helping people feel welcome? Join our Hospitality Team to serve as greeters before services, or to help prepare coffee hour, or get to know new visitors. We have another training September 10 after the 11 a.m. service in Hines Hall. Lunch will be provided! Click here to sign up:
https://fumcbentonville.shelbynextchms.com/external/form/f38b5269-a860-4559-9780-d9d9506e43a2

Congregation Care Team Needs Volunteers

Our congregation is growing, which provides us with many opportunities to care for one another. The Congregational Care team needs you! Will you prayerfully consider helping with one or more of these ministries? If you would like to be added to the team or have questions, please contact Pam Satterfield at . You may also call or text 479-202-3561.
---
in case you missed someting...
---
Copyright © 2020 First United Methodist Church Bentonville

Our mailing address is:
201 NW 2nd Street, Bentonville AR 72712