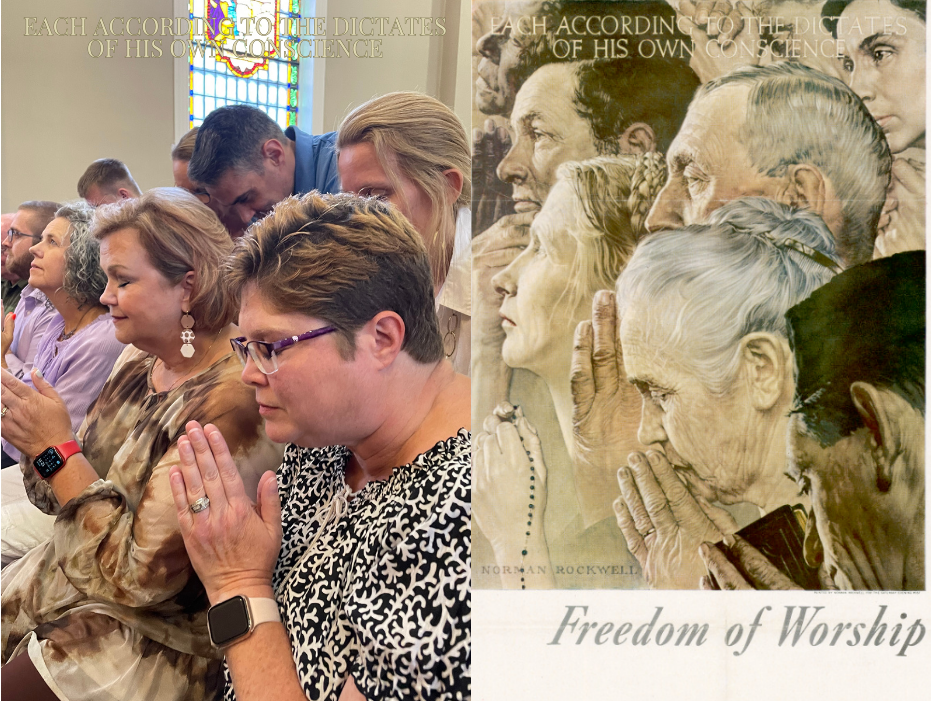 Sunday, September 10
Rev. Dr. Michelle Morris
This sermon will introduce the series and talk about how we cannot let one particular version of Christianity capture the dialogue and effectively become a state religion. State religions deny people free will to choose God and God's will, and thus are in violation of God's design.
---
dates at a glance

Sunday, September 10 - 1st Fall Grief Support Group Meeting
Sunday, September 10 - Human Sexuality and the Bible
Wednesday, October 18 - Charge Conference in Hines Hall
Wednesday, October 18 - Chancel Choir Chili Supper
---
Urgent announcements
In-Person Charge Conference
This year's Charge Conference, where we vote on leadership for the upcoming year and approve such details as pastor compensation and church insurance coverage, etc. will be in person this year at our church on Wednesday, October 18 at 6:30 p.m. in Hines Hall.
The Chancel Choir will have a Chili Supper starting at 5:30 p.m. that night as well. Mark your calendars now!
Check Out Our Year End Report

Celebrate our Year of Jubilee by checking out our Year End Report. We ended right on plan financially, and have set a 2023-24 budget that grows toward our Beyond Us 2030 goal. Read the report at this link: urlis.net/yer
Wednesday Night Study Resumes This Week
Pastor Michelle's Wednesday night study will start again this week on September 13 from 5:30 p.m. to 7:00 p.m. in the Gathering Room and on Zoom.
---
Community Events
Top Golf

Pastor Michelle will offer community office hours at Top Golf every Thursday in September from 11:30 a.m. to 1:30 p.m.

Drop in and find her, or watch Facebook that day for the bay number.
Human Sexuality and the Bible - Small Group Study

For three Sundays beginning September 10, Pastor Michelle will be addressing questions around Human Sexuality and the Bible, particularly focused on the texts concerning LGBTQIA+ people. It is an open space for anyone to learn, and we will meet in Hines Hall at 10 a.m. You are simply asked to come with an open mind and an open heart and with a goal of loving and understanding each other better.
---
Announcements
Showing Love Through Hospitality
Do you love helping people feel welcome? Join our Hospitality Team to serve as greeters before services, or to help prepare coffee hour, or get to know new visitors. We have a training on September 10 in Hines Hall after the 11 a.m. service. Lunch will be provided! Click here to sign up:
https://fumcbentonville.shelbynextchms.com/external/form/f38b5269-a860-4559-9780-d9d9506e43a2
---
in case you missed someting...
---
Copyright © 2020 First United Methodist Church Bentonville

Our mailing address is:
201 NW 2nd Street, Bentonville AR 72712