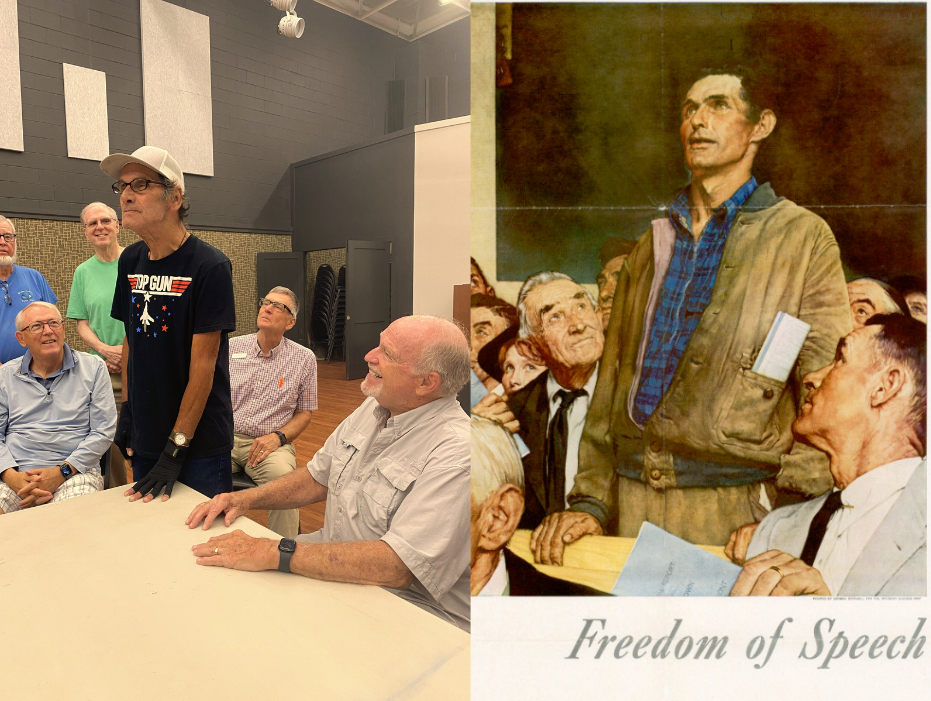 Sunday, September 17
Rev. Dr. Michelle Morris
This sermon will look at our right to read and learn about people who are different than we are so that we might work alongside them to correct injustices in this world in pursuit of the fullness of the reign of God.
---
dates at a glance

Sunday, September 17 - FUMC Littles Meet-Up
Wednesday, September 20 - Pizza Fundraiser
Wednesday, September 20 - Parents in the Parlor
Wednesday, October 18 - Charge Conference in Hines Hall

---
Urgent announcements
In-Person Charge Conference
This year's Charge Conference, where we vote on leadership for the upcoming year and approve such details as pastor compensation and church insurance coverage, etc., will be in person this year at our church on Wednesday, October 18 at 6:30 p.m. in Hines Hall.
The Chancel Choir will have a Chili Supper starting at 5:30 p.m. that night as well. Mark your calendars now!
---
Community Events
OneTogether, our new service and fellowship group for those who identify as single,
has 2 upcoming events.This Saturday we will gather at Beautiful Lives
(1327 S Main St, Bentonville) at 9:30 a.m.to serve until 11, then we will go to
Crepes Paulette for lunch. To attend, email Lauren Floyd at .
On Saturday, October 2, we will travel to the Post Winery for a tour and lunch.
To register for that trip, click this link:
https://fumcbentonville.shelbynextchms.com/external/form/fcf9cbd8-e5fe-4db5-82e4-6759ebd6f61e
Top Golf

Pastor Michelle will offer community office hours at Top Golf every Thursday in September from
11:30 a.m. to 1:30 p.m.

Drop in and find her, or watch Facebook that day for the bay number.
---
Family Ministries
FUMC Littles Meet-Up

If you have a child between the ages of 0-5 years old, we would love to
see you at Gilmore Park for some fun and fellowship on September 17th, 4-5pm.
Ms. Allison will be there with her family, and some snacks for our kids.

Wednesday KIDS - TIME CHANGE

Starting September 20th, we will be changing our Wednesday KIDS time to 6-7pm.
We have seen how tough it is to get here for programming after work and before
dinner, and we are excited for the shift to bring times for Children and Youth programs closer together.

Parents in the Parlor

Not sure what to do after you drop off your kids for Wednesday night programs at 6pm?
Starting this Wednesday, 9/20, come hang out with other parents!
We will always start in the Parlor Room but may venture out to do other activities together.
If you have questions or would like more information, please email Jen Russell @

Pizza Fundraiser

Families, please join us Wednesday September 20th at 5:30pm for a Pizza Fundraiser to finish
raising money to purchase a beehive from Heifer International. We will be taking donations
(cash or venmo) at the door. Bring your family and let's eat!
---
in case you missed someting...
---
Copyright © 2020 First United Methodist Church Bentonville

Our mailing address is:
201 NW 2nd Street, Bentonville AR 72712